The Legend of Zelda: Oracle of Seasons and Oracle of Ages
(Capcom & Nintendo, 2001; Game Boy Color)


Again, I'm slightly cheating with this one. As before, however, both games probably do deserve to be listed together as they form one larger adventure. Allow me to elaborate.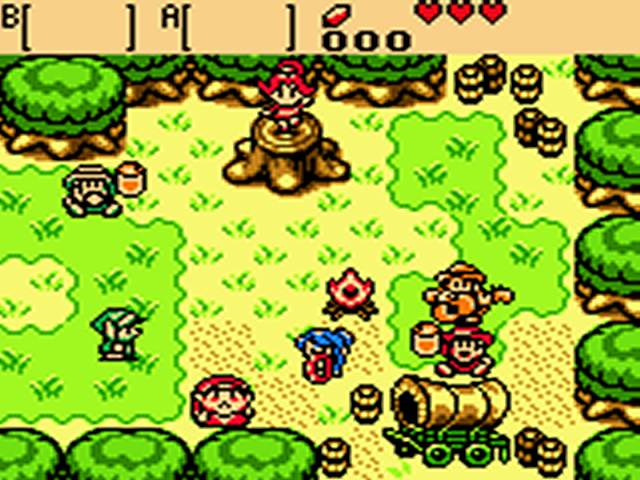 In 1998, Nintendo released the Game Boy Color. The hardware was basically the same as it was on the original Game Boy and Game Boy Pocket, but this time- as the name suggests- it could display in colour. This was the only thing that had truly been missing from the original Game Boy models, though since competitor handhelds that had colour screens had miniscule battery life, it seems Nintendo were wise enough to wait until technology allowed them to make a handheld that wouldn't require a fresh set of batteries every six hours.

When I first got my GBC, the shop only had the original, non-colour games in stock. Obviously this kind of ridiculous oversight simply wouldn't be allowed these days but I ended up buying

Super Mario Land 2: Six Golden Coins

, which is one of the most enjoyable platformers on the Game Boy, and

Donkey Kong Land III

, which is also pretty great. Shortly after that, my dad went away on a business trip to America and brought me some GBC games back including

Wario Land II

and

The Legend of Zelda: Link's Awakening DX

.

Awakening

was the first Zelda game I'd ever played and it was absolutely astounding. I played the game through to the end and then replayed it until I'd done all I could. When I heard there were to be three more Zelda games on the GBC, I could barely wait for them.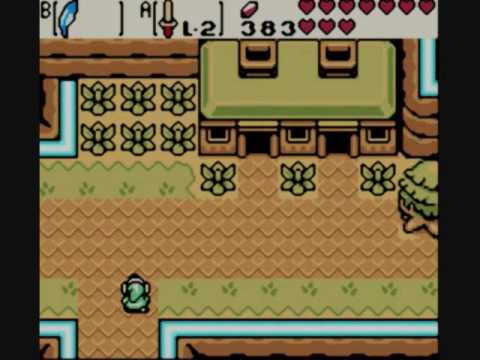 Now, you may be thinking, "Three? But there are only two games in this article". As it happens, the original plan was to have three games in the

Oracle

series (or

Mystical Seed

as it was known at the time) and each would be named after the three Triforce: Power, Courage and Wisdom. Each of the games could be played in any order but they'd be able to link up with either or both of the other two. Capcom, who made the games, hit a snag in programming and it became unfeasible that they'd be able to get all three games out without delaying the game massively. Since the

Oracle

games were to be Nintendo's big finale for the GBC before the Game Boy Advance arrived to replace it, that simply wasn't an option; thus, one of the games was dropped. The two that survived retain the link-up feature, which is really what makes them so special.

As mentioned above, the games can be played in any order and both of them have a special gimmick. In

Oracle of Seasons

, you'll visit Holodrum where you'll be able to wave the magical Rod of Seasons and change the season. The landscape alters around you as it does in the real world, with different paths opening based on the season. You'll also get to visit the bizarre subterranean world of Subrosia, where the lovable Subrosians live- you even get the dubious honour of performing That Popular Subrosian Dance!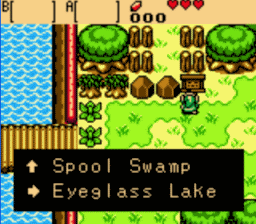 In

Oracle of Ages

, Link heads to Labrynna and gets to wield the Harp of Ages, allowing him to travel between the past and present. The landscape is greatly different in the past, as one may expect, which changes the layout of several areas.

In both versions, you'll befriend one of three animals. You'll meet them all, but one of them will be yours to call upon whenever you like. There's Dimitri the Dodongo, who'll wade through water and eat obstacles, Ricky the Kangaroo with his huge boxing punches and Moosh the Bear who can fly over gaps. These three pets are great and you'll find yourself calling on your animal buddy time and again, even when you really don't need to, purely because it's fun.

So, then, on to the matter of how the games link up. Completing one of the games gives you a password. Entering this password on the second game will let you transfer over all the magical rings you found in the first game (the only way to get a full collection) and, more importantly, it will unlock a whole host of areas otherwise inaccessible, including a

Donkey Kong

-style level where you have to leap over obstacles to save Zelda! This is also the only way to face the final boss of the two games. There are also tons of little details that affect gameplay if you link up. All things said, to see everything in this game, you'll have to play through a minimum of twice each.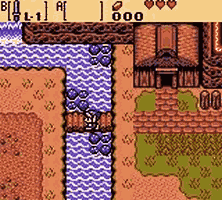 Everything about these games is wonderful from the level design to the graphics to the music to the fantastic story. If you're playing on a Game Boy Advance, there's an extra bonus for you as two inaccessible areas open up (one per game, that is). With these games, Capcom proved they could be trusted with Nintendo's characters and that allowed something special to happen further down the line. But more on that in a later entry in this list...